Chuo Eye Clinic group

Cataract surgery in Chuo Eye Clinic group
Cataract surgery with state-of- the art laser device and multifocal intraocular lenses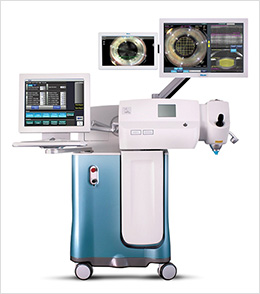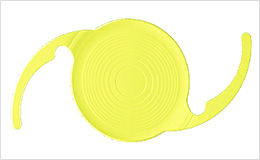 Chuoh Eye Clinic Group is one of the leaders in Japan in the field of cataract surgery. We perform over 2000 cases of cataract surgeries annually.
There are three main reasons why patients select Chuoh Eye Clinic Group for the cataract operation.
First, the operation is performed with the cutting edge devices including state-of-the art laser device, LenSx. The LenSx deals with the most important parts of procedures in the cataract surgery on behalf of an eye surgeon. The LenSx offers even safer and more consistent procedure compared to an all manual procedure.
In addition, Chuoh Eye Clinic Group provides various intra ocular lenses including multifocal intra ocular lenses from bifocal lenses to trifocal lenses.
Furthermore, Chuoh Eye Clinic Group offers a consultant service about intra ocular lenses. Since intra ocular lenses implanted in the eye are with you thoughout your life, the lenses should be selected according to individual needs.
Various ophthalmological services are available
Operations: cataract surgery, glaucoma surgery, laser surgery for retinal problems, other various types of eye surgeries
Examinations: general eye examination, cataract, glaucoma, vitreous- retinal problems, children's eye problems, corneal problems, dry eye, keratoconus, conjunctivitis, presbyopia, etc
Prescriptions: contact lenses, glasses
Three reasons to select Chouh Eye Clinic for cataract surgery
1Wide range of intra ocular lenses

You are spoiled for choice for intra ocular lenses including bifocal and trifocal lenses.

2State-of-the art laser cataract surger

Cutting edge cataract surgery devices provide a safe and consistent cataract operationquality care.

3Individual consultation service is available

An experienced consultant helps an individual patient to select the most suitable intra ocular lenses
Chuoh Eye Clinic Group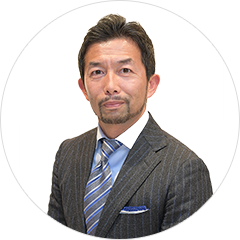 Takeshi Teshigawara MD. PhD. MBA
Medical backgroud
St Luke's International Hospital Tokyo
Yokohama City University
University of California San Francisco (UCSF), USA
University of Bath, UK
Assistant professor (Yokohama City University School of Medicine)
Chuoh Eye Clinic Group was established in 1998. Since then, the group has expanded the ophthalmological medical service and currently has three clinics in Yokohama and Yokosuka areas.
Our policy is to provide a world class ophthalmological medical service with state-of-the art devices to contribute to the local communities. Experienced eye doctors, nurses, optometrists and counselors dedicate all their efforts to pursue the policy.
Chuoh Eye Clinic cater for all kinds of eye problems including cataract, glaucoma and vitreous- retinal problems. Eye problems for children are also cared for.
To find an English speaking doctor is sometimes challenging in Japan, and it can cause unnecessary concern to a foreign residence. Fortunately, there are English speaking doctors at each clinic, so you can consult with the doctors even about complicated eye problems, such as eye surgery.
We all look forward to providing our services to you at our clinic group.
※The reception staff will use a translator. We ask you for consent.
Office hours for each clinic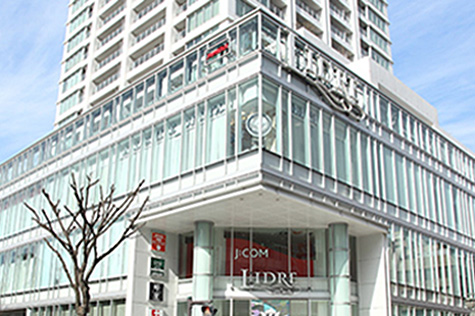 Yokosuka Chuo Eye Clinic
〒238-0008
3F RIDORE The Tower Yokosuka Chuo, 2-9 Otaki-cho, Yokosuka-shi, Kanagawa
TEL:046-827-4001
English spoken:

●
Chinese spoken:

● Yokosuka
Chuo Eye Clinic Branch
〒238-0007
5F Fujita building Ⅱ, 2-7 wakamatsucho, Yokosuka-shi, Kanagawa
TEL:046-823-3900
English spoken:

●
Chinese spoken:

●